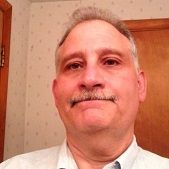 IRWIN DOBRUSHIN
LIVE :
April 22 , 2021 01:00 PM EDT
---
Irwin Dobrushin has 38+ years of experience in the Environmental, Health and Safety Profession. Throughout his career, he has provided comprehensive health and safety support ...

RANDY DEVAUL
LIVE :
May 12 , 2021 01:00 PM EDT
---
Randy DeVaul is an experienced safety professional and designated safety expert for a national attorney group. His background includes government/regulatory, corporate, and co...